Bryan Richard Austerberry
Bryan Richard Austerberry was born and raised in Hamilton Ontario Canada., it was here that he began his interest in art during elementary school. His formal training began at a high school in a four year specialized art course., during this time Bryan took courses in photography, fine art, advertising, silk screening, graphic art, clay sculpture and pottery.
In his teenage years Bryan also worked part time as an artist at an advertising company and sold his oil paintings at a local gallery. Those who purchased his early works would recognize it by his signature BRA -
representing his initials.
After graduating he began as a full time artist and over the years worked in
various medias including flexo graphic printing, decals, silk screening, graphic art and store display. In 1972 Bryan moved to British Columbia Canada where he opened his own advertising studio. Here he created
drawings, page layout for newspaper, pamphlets, and brochures. He also silk screened sign work and built major mall displays.
Bryan is now living in a log home overlooking Sulphurous Lake near 100 Mile House in the heart of British Columbia, known as the Cariboo region, with his wife Siana Kelly, an artistic person herself, creating hand
embroidered cards, knitted creations with a new uplifting and fresh look as well as Saori (Japanese) weaving, hand crafting beautifully elite, one of a kind scarves.
Now retired, Bryan is able to get back to what he loves, pencil and graphite pencil drawings. His warm and inviting style has now been purchased
throughout Canada, the United States and into Hong Kong., Finland,
Germany, United Kingdom, and Holland.
FEATURED ART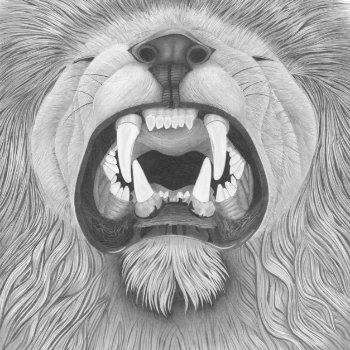 Authority Figure
Lone Butte, British Columbia
Canada, V0K 1X3
Phone Number: (250) 593-0206