Cindy Revell
Cindy Revell is a Governor General nominated childrens' book illustrator and fine artist whose work brings life to numerous books and products across North America.
She uses a lively imagination and vibrant palette to create painted stories with hints of mystery. Garden scenes inspired by her country yard, globally inspired patterns, still life, sleek felines and inquisitive birds fuse in an exuberant and whimsical mix.
Cindy's oil paintings can be seen at the Daffodil Gallery in Edmonton and the Candler Art Gallery in Camrose, Alberta. She is a member of the Oil Painters of America and a signature member of the Federation of Canadian Artists. Cindy is also one of the three artists and founding partner with www.projectheroes.ca
The many childrens' books she has illustrated can be found at www.amazon.com and at www.cindyrevell.com.
FEATURED ART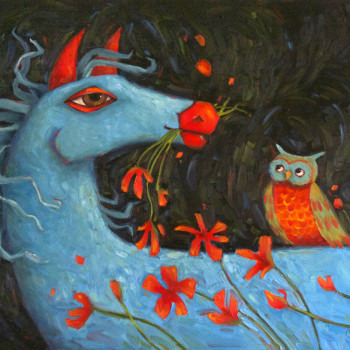 Romeo