Eleanor Lohner
Eleanor Lohner, has shown with Alberta Community Art club and Allied Art and the Jaag. – was given The Lillian Nun award. Eleanor.s work has been purchased by collectors in Canada and Asia.

In her opinion no matter how many years one creates, an artist keeps on learning. Variety within unity  has always been interesting.  Out of the rhythms of line and shape comes a feeling of oneness. Art gives Eleanor a purpose to look deeper. asking for inspiration and knowledge.

Eleanor H. Lohner, has always been. creative.  Painting was taught by practice. Compositions arrive from nature and inspiration. There have been "times out" from art but at present the brushes come out almost daily. Eleanor chooses to paint impressions of life around her, also Albert landscape. Her work started as fairly realistic. then became expressionistic; While at this time it is coming out free and stylized.


FEATURED ART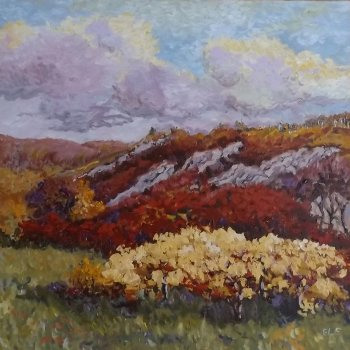 Clay and Colour