Gayle P Kohut
Inspired by the beauty of life and miracles of nature, Gayle Kohut specializes in watercolor, gouache, acrylics and oil mediums.
Her work features wildlife art, rural lifestyle, and agriculture pieces. Gayle's lifelike paintings have gained popularity all over the world including England, Chili, and throughout North America. Her attention to detail and desire to create paintings that tell a story demand attention is what makes her work so wonderful.
Gayle's no stranger to outdoor life as she gets much of her inspiration right in her own backyard! She farms, gardens and entertains with her husband on their family farm east of Didsbury, Alberta.
FEATURED ART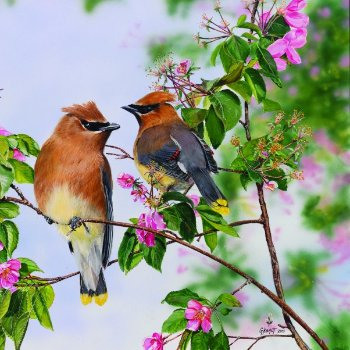 Waxwing Paradise