Hermann Brandt
Artist Hermann Brandt was born in South Africa and spent his early childhood in Zimbabwe before moving back to South Africa, where he lived until relocating to the US in 1994.

He studied graphic design at the Pretoria Tech Art School in South Africa, focusing on painting, drawing and illustration.

He is an oil painter, drawer, sculptor and teacher.

"Art is a challenging and deeply rewarding pursuit but I also see it as a platform, a way to be involved in the issues of our day.  I want my artwork to not only celebrate our beautiful world and bring people joy, but to tell stories that make a difference. I want my paintings and sculptures to draw attention to things we find difficult to face – people in challenging circumstances, endangered species and threatened habitats."

Hermann and his family live on an acreage just south of Cochrane, Alberta, Canada where he also has his studio.

FEATURED ART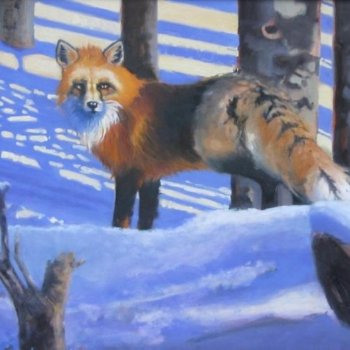 Patrolling His Territory