Ian Danac
ARTIST STATEMENT
Born and raised Canadian I look to the flag as my muse and center.
At a long table I offer a feast of what is white bread Canada. At this table, like most Canadians, I offer new friends to sit down and relax and taste of my world while I drink up their history and friendship; new members sit at my dinner and eat my pie, I learn of their world over cake. This art is about welcoming new friends and with every day the banquet grows larger.
Canada welcomes everyone, and so do I.
FEATURED ART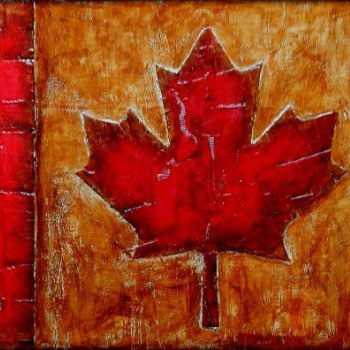 Wild Strawberries and Coffee
Website: www.iandanac.com
Hamilton, Ontario
Canada, L8R 3K2
Phone Number: (289) 680-5579