Jane Appleby
Jane Appleby is an expressive and intuitive visual artist, inspired by the Canadian Landscape. She has a BSC from SFU and a Fine Arts Technique from Emily Carr University.
Jane came to Canada in 1969, as a young child with her family, from the former Czechoslovakia. She has lived and worked in Burnaby most of her life.
Jane works in oil, acrylic, or watercolour capturing the emotional response to the landscape with flowing brushwork and colour. She also paints larger abstracts from these works which connect viewers with the joy of her expressions.
Jane teaches art workshops and mentors students of various ages, including on youtube: Jane_Appleby_Art https://www.youtube.com/channel/UCt_PKiq0FUAwhC614dPXzHA
FEATURED ART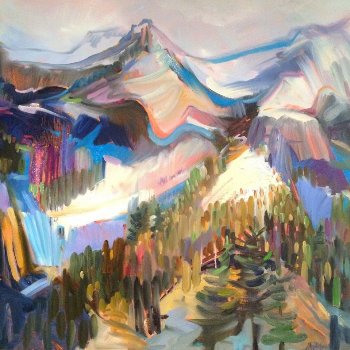 On the Ridge
Website: janeappleby.com/
Burnaby, British Columbia
Canada, V5A 2C6
Phone Number: (604) 802-4546