Ken W Curley
Sculpture artist Ken Curley is a bronze artist whose zest for life and passion for bronze have translated into powerful works of art.
Almost all of Ken's work is distinguished by seamless lines, and careful attention to form. Ken has successfully delved into the difficult art of sculpting the human form of work both historical and contemporary figures. Ken has been sculpting and casting in bronze for 26 years and has received tremendous support from collectors from around the world
Ken has completed bronze works for galleries , show exhibitions and numberous private, corporate and portrait commissions.
FEATURED ART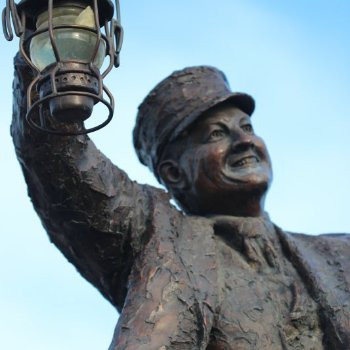 The Conductor
West Kelowna, British Columbia
Canada, V4T 1M1
Phone Number: (250) 707-3284