Kenneth L. Wallace
Canadian artist Kenneth L. Wallace, paints highly detailed oil paintings of wildlife art, seascape paintings, and landscape art. He paints what he knows and is passionate about.
Kenneth is from St. Catharines Ontario and has been working with oil paints on canvas and sketching for over 40 years. Mostly self-taught, though he also studied graphics and art at Niagara College in Welland Ontario and was the curator of his own art and framing gallery.
"I Love to work in detail and show expression and feeling. I spent time traveling across North America from coast to coast studying wildlife and scenery and as a child and I went on numerous fishing trips with my father in northern Ontario and fell in love with nature. I have many memories that I hope to share in my artwork."
FEATURED ART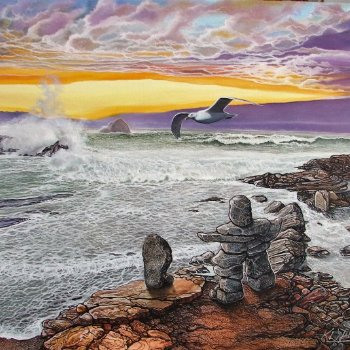 Welcome
St. Catharines, Ontario
Canada, L2T 2W3
Phone Number: (905) 680-1159