Marli Beetge
I am a South African - Canadian artist who draws inspiration from my work from both my home country, South Africa, and Canada. My work expresses the things I love about my environment and the people I meet from all the corners of the world.

As a realist artist I work mostly with oil paints on a variety of surfaces. Charcoal is another favorite medium for its tendency to be more expressive even though it allows for fine detail. I choose my mediums to best capture the subject I'm working with.

Even though my body of work consists of a variety of subjects, I enjoy working on portraits the most - capturing the essence and beauty of "who we are" in each person.
"We are what we believe we are." - C. S. Lewis

FEATURED ART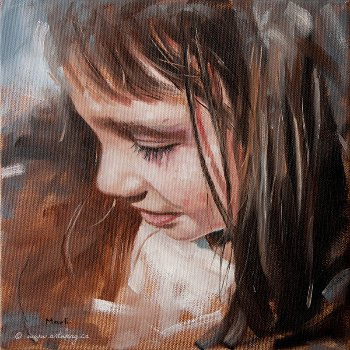 Finding Little Things