Richard Brown
Canadian artist Richard Brown has always had an interest in the Arts and Sciences.
"I truly enjoy both disciplines.
I may have embraced art at an early age, but I chose to study engineering later in life.
I am very fortunate to enjoy this yin yang way of life.
In terms of artistic fulfillment, pencil drawing has become my passion and creative outlet.
I really like the immediacy and spontaneity of the media … and cleanup is a snap too … what is not to like.
All I need to share my view of the world is some spare time, a pencil and a blank piece of paper.
I invest a lot of time working on a project, and I devote an equal amount of time researching and choosing a subject.
Any subject is fair game, but I do look for mood or atmosphere.
And I look for a subject that gives me the opportunity to work with a complete range of value as well as a range of texture.
I like challenge, and I like to push for improvement with every new drawing.
So at the end of the day, the subject could be almost anything … it just has to intrigue and challenge me.
My goal is to create an image that approaches photo-realism using only pencils and an unhealthy reservoir of patience. I tend to lay down a foundation of value across the entire working surface, and then I progressively build up the detail in layers. So the preliminary stages are very tedious, and in fact the payoff isn't realized until the very late stages of the drawing.
Patience is probably the most important and underrated tool in my toolbox.
When I feel the image come to life …that is when I know it is time to set the pencils down."
Richard has been recognized in the past,
o as a repeat winner (2004 and 2005) American Artist Drawing Competition
o as a Finalist for 2010 Strathmore Illustration Contest
o as a Finalist for 2012 Color Pencil Magazine Art Competition
o 2014 Editorial for Photorealistic Drawing Tips by Practique des Arts, Paris France
FEATURED ART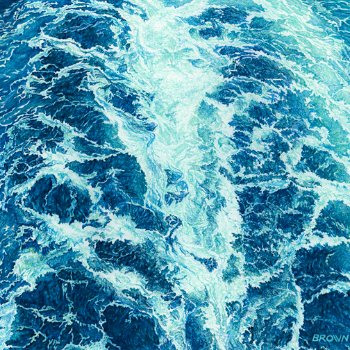 Blue Rapture
Midland, Ontario
Canada, L4R 4L3
Phone Number: (705) 534-3079