Roger D Arndt
As a Painter of the Canadian west, Roger D. Arndt shares a vision of nature's beauty that touches the soul. Roger began to draw inspiration from the wilderness during childhood visits to British Columbia's Manning Park, where he and his family hiked, fished and explored the forests and lakes. He was moved by the power and majesty of the mountains. His soul inspired, he began to paint these vast and glorious monuments. In his late teen years, Roger discovered his love for the Rocky Mountains. He spent several months each year exploring Alberta's Lake Louise, Jasper, and Athabasca regions, hiking and camping at the base of towering mountains and ancient glaciers.
Roger's work is a vision that extends from the top of the world to the valleys below and the ocean beyond. Roger is a smooth brush oil painter who utilizes a centuries-old Flemish technique that was once practiced by European Masters. His attention to detail is paramount, from the time he conceptualizes the image in his mind and prepares his boards, to the finishing and framing of the completed piece.
"My life is rich and full. I feel grounded, therefore a great sense of freedom to grow and experience. I look forward to the journey ahead."
A Roger Arndt painting is a timeless work of art that marries the breathtaking subject matter of Canada's West with fine craftsmanship and quality. Roger takes pride in achieving a high level of craftsmanship, an element sometimes missing in contemporary fine art.
FEATURED ART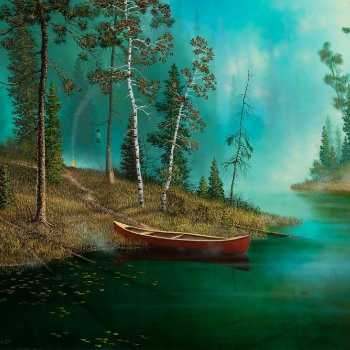 The Morning Pause
Website: www.rogerarndt.ca/
Kelowna, British Columbia
Canada, V1X 6A6
Phone Number: (250) 765-9568