Suzie Hiscox
Suzie Hiscox is a Calgary native who paints in acrylics , oil, pastels, inks. The sculptures she creates are made from a variety of mediums as well as paverpol fabric hardener. Her paintings are mostly realistic to representational and are generally quite colorful!

Suzie has taken many workshops from several well-respected artists in the Calgary area as well as California, where she has a winter home. She is an active member of The Calgary Sketch Club where she displays and sells her paintings and sculptures in shows . As well, her work is displayed and sold in shops in Cochrane, Bragg Creek and Calgary. In February of 2017, Suzie attended an art retreat for two weeks at 'Casa Buena' near San Blas, Mexico, working En Plein Air as well as figure drawing. She is an active member of The Federation of Canadian Artists!

"I am always trying to learn and grow as an artist and continue to take art workshops whenever and wherever I can!I love to paint pictures of the areas that I visit or live in and things that I see along the way. I have also been commissioned many times to paint people's beloved pets."


"My objective is to create fun, affordable works of art that have meaning for and 'speak to' the collector!"
FEATURED ART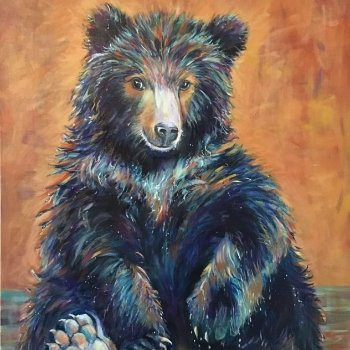 Splash